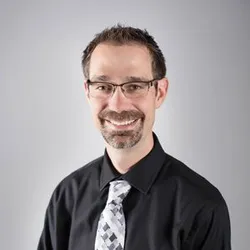 Dr. Mayland attended the University of Iowa for his undergraduate studies and received his doctorate from Palmer college of Chiropractic and his Advanced Proficiency Rating from Activator Methods in 2005.
Currently,
Dr. Mayland sits on the board of Directors for the South Dakota Chiropractors
Association and serves on the Insurance Relations Committee. Dr. Mayland, his
wife Paula and 4 daughters reside in and enjoy being a part of the Harrisburg
community. Dr Mayland has been a very
active member of the community as a founding member and past president of the
Harrisburg Economic Development Corporation and Harrisburg Chamber of Commerce,
founding member of the Harrisburg Days foundation and charter members and
donors to Tiger Nation.
Treating patients in all stages of life, Dr. Mayland enjoy's treating a variety of conditions from headaches, neck and back pain, carpal tunnel, hip, ankle and knee problems to infant colic and acid reflux. He also enjoys treating the littlest of patients to those enjoying the highlight of their twilight and looks forward to caring for you and your family in all your stages of life from newborn, to athletics, to pregnancy and even geriatrics.